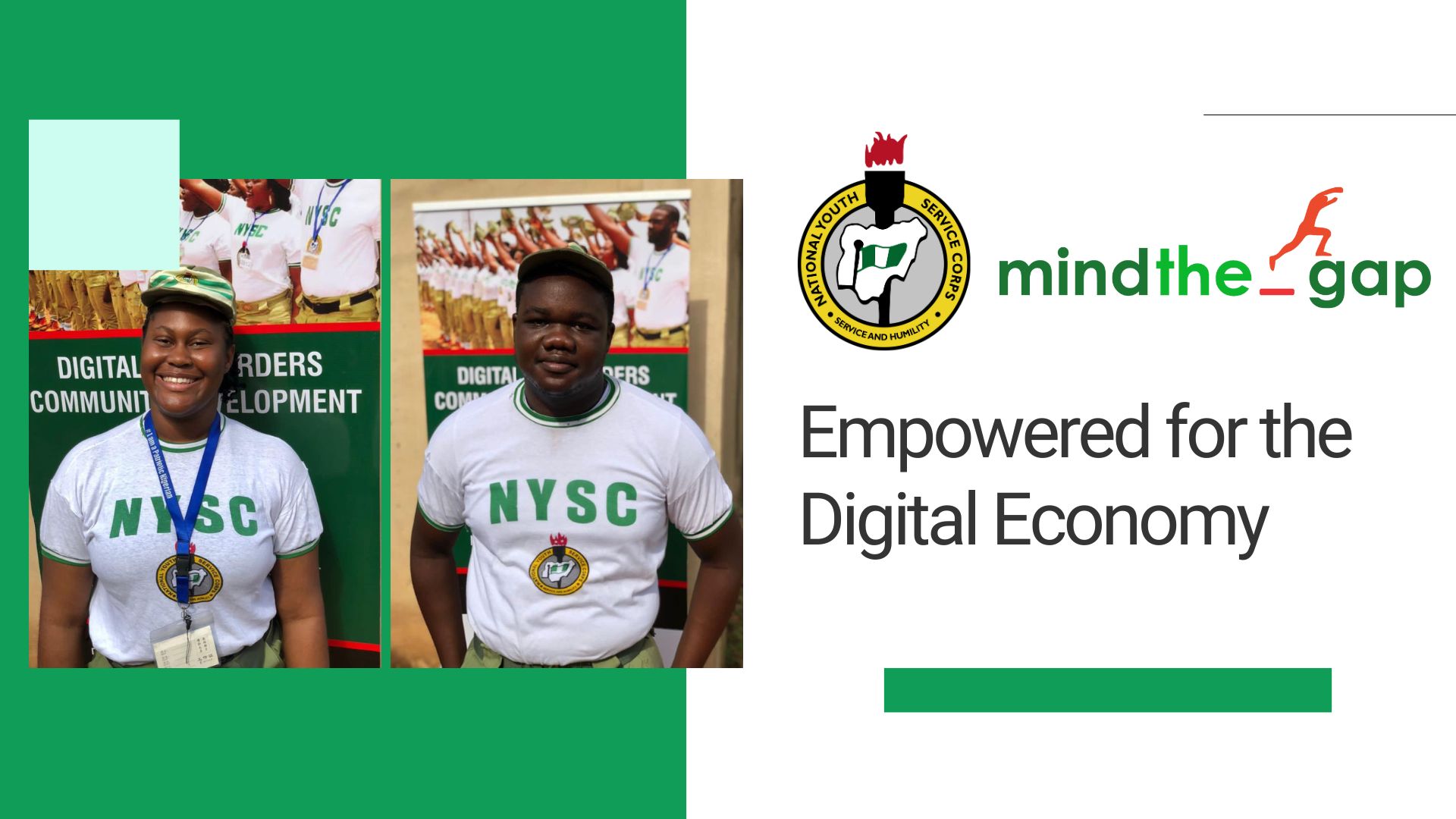 In a landmark collaboration, the National Youth Service Corps (NYSC) has teamed up with MindTheGap to introduce the innovative Digital Onboarder program. Under the banner of On The Job Digital Onboarders, implemented by MindTheGap, the initiative aims to equip young Nigerians who are not engaged in formal education, employment, or training (YNEET) with essential 21st-century digital skills. The program seeks to open doors to job opportunities, facilitate new entrepreneurial ventures, and bolster Micro, Small, and Medium Enterprises (MSMEs) across Nigeria.
This program is part of the larger Skills Sprint project, supported by Google.org. It goes beyond conventional training; it's a collaborative movement. MindTheGap, in partnership with Data Science Nigeria/DSNai and CIIFA, brings together organizations known for their expertise and fervor, crafting an ecosystem that champions diversity, innovation, and entrepreneurship. Together, they've cultivated an environment that nurtures talent, sharpens skills, and transforms dreams into tangible opportunities.
At a time when Nigeria is experiencing a significant economic shift, the need for skill development is paramount. The #ItsUp2YOUth initiative calls upon young people from every Nigerian state, aged 18 to 35, to actively participate in shaping the economic landscape.
MindTheGap, with its focus on sustainability, has strategically aligned with NYSC through the platform https://onthejob.ng/. This partnership is aimed at fostering inclusive digital adoption, optimization, and transformation.
Recruitment for 3,700 Smart & Committed Corps Members as On-The-Job MENTORS commenced on November 11, 2023. These mentors will play a pivotal role in informing, inspiring, and involving the next generation of tech talent and digital enablers, aligning with the SDG8 initiative.
Each mentor has essential responsibilities:
Comprehensive Training: Engaging in training sessions during camp and the service year, focusing on the digital economy and opportunities available at www.skillsprint.ng.
Advocacy Network: Amplifying digital opportunities, reaching out to 100,000 YNEET & stakeholders quarterly.
Mentorship of Secondary School Leavers: Guiding and mentoring 10 secondary school leavers, nurturing 5 throughout the service year to become active economic agents.
Digital Optimization of MSMEs: Supporting mentees in onboarding and optimizing the digital presence of 20-50 MSMEs, with a particular focus on supporting women-owned businesses within their community.
Certification and Training Support: Guiding mentees to acquire certifications and digitally-enabled training, contributing to the development of a new generation of certified workers.
Digital Literacy Outreach: Engaging junior secondary students in digital literacy, fostering growth and development.
Community Building: Establishing communities of digital natives in each state to achieve the 70% Digital Literacy Goals by 2027.
This initiative builds upon MindTheGap's 15+ years of work via skillsprint.ng, supported by Google.org.